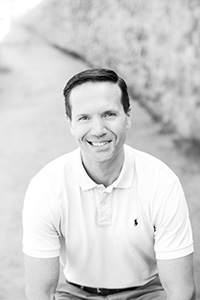 ASSOCIATE DIRECTOR OF ASSET MANAGEMENT
Jason Siler
Jason Siler brings nearly two decades of multifamily business experience to
ColRich where his focus is the company's portfolio success. Overseeing
approximately 5,000 multifamily units, Jason has cultivated key relationships with
property managers, vendors, consultants and other professionals instrumental to
the growth of ColRich's multifamily portfolio. He is well versed in portfolio-level
contract review and negotiation, renters' insurance programs, utility
reimbursement strategies and environmental initiatives. His pursuit of process
improvement and amplified performance inspires Jason to manage the company's
asset manager onboarding and training program with a roll-up-your-sleeves work
ethic. He received a Bachelor of Arts degree in Environmental Studies and Real
Estate from Rollins College and a Master of Business Administration from the
University of Southern California. Jason earned an ARGUS Software Certification
and is a Certified Commercial Investment Member designee, recognized as a
leading expert in commercial investment real estate. Active in his local
community, Jason currently volunteers for San Diego Youth Services and the Boys
and Girls Club of San Diego.
Building Lasting Communities